That is only one ending.
[spoiler]There is another where Harry DOES die in the accident and it was a hallucination caused by white claudia drug. It shows him dying in his jeep with blood pouring out of his head and the horn blasting.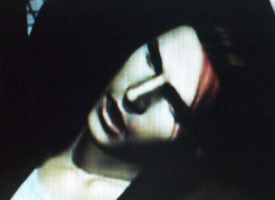 [/spoiler]
This differs from Rose's situation, but it does resemble it slightly. Since there are what 4 different endings, they couldn't put all the different endings in there.