Alright, that's it. Pyramid Head's new name is Waldo.
The two shadows of the feet in the picture are slanted inward, which would make the position very awkward for a single person (which is why I initially saw two people). If it is one person, he or she is striking an unnatural pose.
Also, the point that was drawn over the photo doesn't exist in the original. That's negative space you're tracing over; the actual subject's head is rounded.
Here's an exaggerated view of the figures I kinda-sorta saw: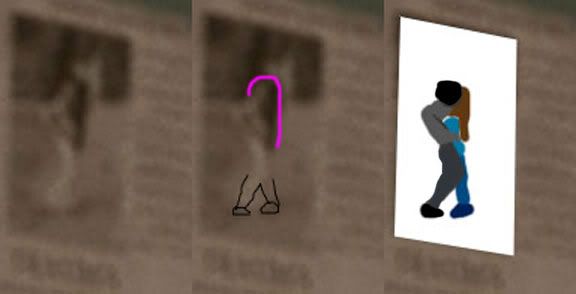 (adult stooping to hug or pick up a child or adolescent)