Well, I was looking at some topics and I saw this hidden picture of Lisa in the topic "Hidden SH1 stuff, pics, videos, etc."
[spoiler]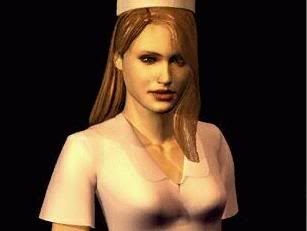 [/spoiler]
Then I saw that has similar characteristics to the health status image of Harry in the inventory
[spoiler]
[/spoiler]
the same perspective, a faint orange light illuminating from the left, etc. So I wonder, could this be a picture that maybe, at some point, may have been used in the inventory as a health status to a playable Lisa? I mean, perhaps, at first, the developers saw the possibility of inclusion as a playable character, but for some reason, this possibility was discarded. What do you think about this?
If there is already a topic like this one, let me know and delete this, I searched but couldn't find it