I'm not sure what this means exactly, but I found it to be very interesting.
There's a deleted scene of Rose and Cybil breaking into a building and stealing a map to the town to aid them in finding the Grand Hotel, and the map from that scene is in Rose's hand when she and Cybil meet Anna.
Here's a site with a still from the deleted scene:
http://www.rafyphotography.com/gallery. ... 20part%201
The prop was sold on Premiere Props after the release of the film.
Here's what the prop map looks like: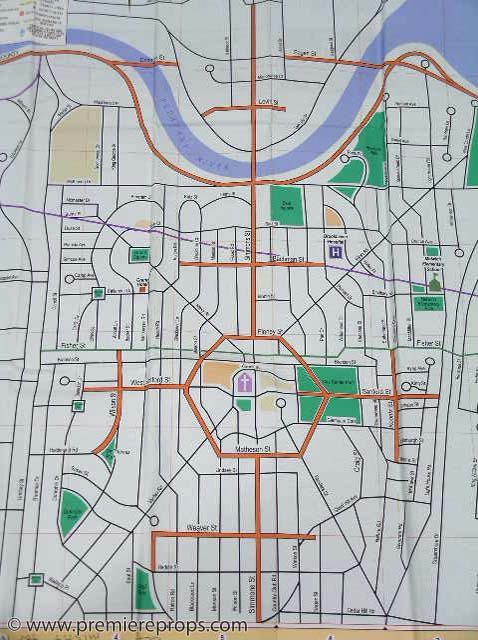 And here's what the map looks like upside down:
I guess it really goes to show that the cultists had a major strangehold on the town. It's amazing the amount of detail they put into even the small things.