A cafe has been spotted in the trailer for the
Silent Hill 2 remake
that looks suspiciously similar to Cafe 5to2 from the original
Silent Hill
from 1999.
It has the same furniture and overall aesthetic, och most of the objects are placed in the same place with minor tweaks. This is most definitely not a coincidence.
Original:
New: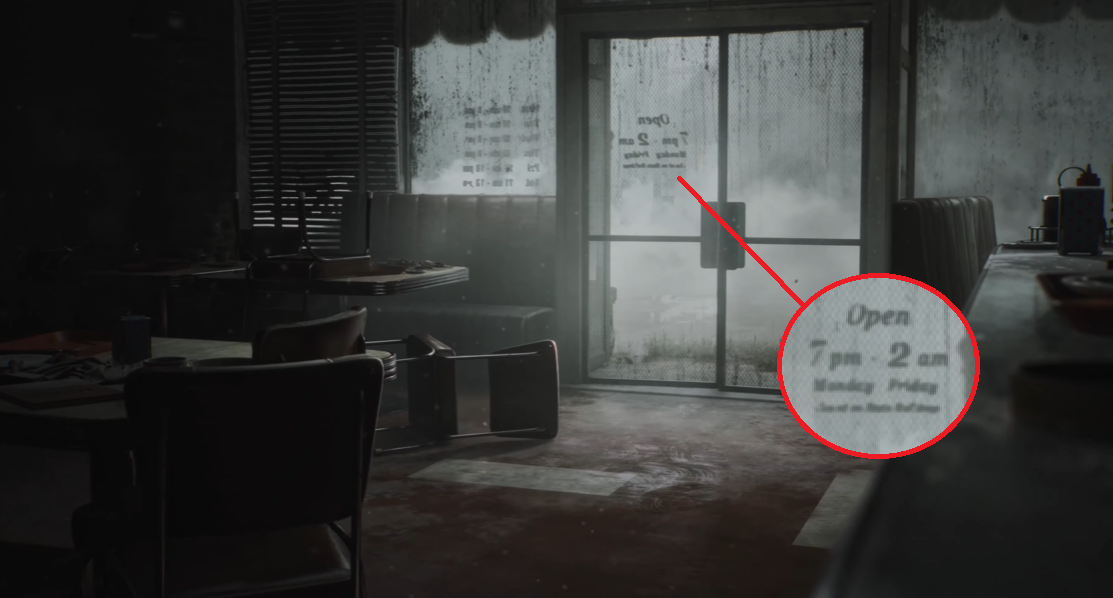 There's a big difference however: This new cafe is only open 7 to 2, but given the fact that SH2 takes place years after SH1 there's always the possibility that the owners have changed the opening hours.
But.... what speaks against this being the same cafe is the location. Cafe 5to2 is located in Old Silent Hill on Bachman Street, and the events of SH2 takes place almost entirely in South Vale minus the Lakeview Hotel on the other side of Toluca lake. So, technically this cannot be the same cafe unless James goes to Old Silent Hill for some reason (which isn't likely).
It has made me wondering though; why even include a cafe that looks almost exactly the same as a cafe from SH1 in a SH2 remake? Is it just a nice easter egg for the fans of the first game? Or could it be a red flag when it comes to Bloober Team's attention to continuity? Or are we actually going to see James visit Old Silent Hill for additional levels that weren't in the original game?